Income-Expenditure Statement
Financial Year : 2015-16
Samajwadi Party (SP)
Financial Year : 2015-16
Type : State Party
State in which Registered: New Delhi
Address : 18, Copernicus Lane, New Delhi.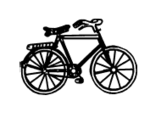 Income-Expenditure Statement of other Years :
 Balance Sheet
Assets
Fixed Assets
Rs. 2,665.82 Lacs
Current Assets
Rs. 60,308.58 Lacs
Loans, Advances & Deposits
Rs. 521.64 Lacs

Liabilities
Corpus Fund
Rs. 63,491.39 Lacs
Current Liabilities & Provisions
Rs. 4.65 Lacs

Total Assets

Rs. 63,496.05 Lacs

Total Liabilities

Rs. 63,496.05 Lacs

Income
Fees & Subscriptions
Rs. 478.92 Lacs
Grants/Donations/Contributions
Rs. 2,908.93 Lacs
Other Income
Rs. 4,545.77 Lacs

Expenditure
Election Expenditure
Rs. 2,745.17 Lacs
Employee Costs
Rs. 55.71 Lacs
Administrative & General Expenses
Rs. 143.53 Lacs
Finance Costs
Rs. 0.19 Lacs
Depreciation & Amortisation Expenses
Rs. 226.91 Lacs
Other Expenses
Rs. 34.45 Lacs
Balance being excess of Income over Expenditure(A-B)
Rs. 4,727.63 Lacs

Total Income

Rs. 7,933.62 Lacs

Total Expenditure

Rs. 7,933.62 Lacs
Find us on facebook
Myneta Android App

HelpLine & SMS
You can get complete details of your Neta by sending SMS at 9246022211. For more details click here.
Connect with us