Income-Expenditure Statement
Financial Year : 2018-19
Aam Aadmi Party (AAP)
Financial Year : 2018-19
Type : State Party
State in which Registered: Delhi
Address : 41, Hanuman Road, New Delhi, India 110001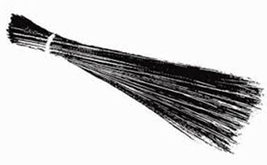 Income-Expenditure Statement of other Years :
 Balance Sheet
Assets
Fixed Assets
Rs. 131.35 Lacs
Inventories (Materials)
0
Cash & Cash Equivalent
Rs. 794.11 Lacs
Other Current Assets
Rs. 1.67 Lacs
Loans & Advances
Rs. 83.96 Lacs

Liabilities
Corpus Fund
Rs. 1.71 Lacs
General Fund
Rs. 813.67 Lacs
Earmarked Fund
Rs. 15.24 Lacs
Current Liabilities & Provisions
Rs. 180.48 Lacs

Total Assets

Rs. 1,011.11 Lacs

Total Liabilities

Rs. 1,011.11 Lacs

Income
Fees & Subscription
Rs. 0.27 Lacs
Donation & Contribution
Rs. 1,917.84 Lacs
Interest Income
Rs. 13.23 Lacs
Other Income
Rs. 0.04 Lacs

Expenditure
Election Expenditure
Rs. 430.55 Lacs
Public Interation & General Party
0
Propaganda Expenses
Rs. 669.26 Lacs
Employees Costs
Rs. 119.75 Lacs
Administrative & General Expenses
Rs. 366.93 Lacs
Depreciation
Rs. 25.16 Lacs
Balance being Surplus/(deficit) Transferred to General Fund
Rs. 319.72 Lacs

Total Income

Rs. 1,931.40 Lacs

Total Expenditure

Rs. 1,931.40 Lacs
Find us on facebook
Myneta Android App

HelpLine & SMS
You can get complete details of your Neta by sending SMS at 9246022211. For more details click here.
Connect with us