Home
→
UP Legislative Council
---
UP Legislative Council
Current members
Sno
Candidate
Party
State
Criminal Cases
Education
Total Assets
Liabilities
Date Of Election
1
Abdul Hannan
BSP
LOCAL AUTHORITIES
0
Graduate Professional
Rs 86,81,000


~ 86 Lacs+

Rs 1,10,000


~ 1 Lacs+

2009-06-03
2
Akhilesh Yadav
SP
ELECTED FROM UP LEGISLATIVE ASSEMBLY
0
Graduate Professional
Rs 8,84,83,492


~ 8 Crore+

Rs 38,14,416


~ 38 Lacs+

2009-06-03
3
Akshay Pratap Singh
SP
LOCAL AUTHORITIES

8

8th Pass
Rs 5,18,23,685


~ 5 Crore+

Rs 2,71,94,537


~ 2 Crore+

2009-06-03
4
Anil Kumar Awana
BSP
LOCAL AUTHORITIES

2

Graduate
Rs 1,18,78,200


~ 1 Crore+

Rs 55,60,949


~ 55 Lacs+

2009-06-03
5
Annapurna Singh Alias Punam Singh
BSP
LOCAL AUTHORITIES
0
8th Pass
Rs 4,20,38,086


~ 4 Crore+

Rs 21,00,000


~ 21 Lacs+

2009-06-03
6
Arun Veer Singh
SP
LOCAL AUTHORITIES
0
Graduate
Rs 2,74,53,225


~ 2 Crore+

Rs 10,38,854


~ 10 Lacs+

2009-06-03
7
Arvind Kumar Tripathi \"Guddu Tripathi\"
BSP
LOCAL AUTHORITIES

1

Post Graduate
Rs 20,51,93,078


~ 20 Crore+

Rs 2,35,59,264


~ 2 Crore+

2009-06-03
8
Ashok Katiyar
BSP
LOCAL AUTHORITIES
0
8th Pass
Rs 7,13,66,592


~ 7 Crore+

Rs 50,99,424


~ 50 Lacs+

2009-06-03
9
Ashok Singh
BSP
LOCAL AUTHORITIES
0
Graduate
Rs 1,73,17,952


~ 1 Crore+

Rs 3,10,000


~ 3 Lacs+

2009-06-03
10
Atahar Khan
BSP
ELECTED FROM UP LEGISLATIVE ASSEMBLY
0
8th Pass
Rs 2,04,27,989


~ 2 Crore+

Rs 0


~

2009-06-03
11
Balram
SP
ELECTED FROM UP LEGISLATIVE ASSEMBLY
0
12th Pass
Rs 1,47,17,815


~ 1 Crore+

Rs 7,55,454


~ 7 Lacs+

2009-06-03
12
Bipin Srivastava Balendra Pratap
IND
LOCAL AUTHORITIES
0
12th Pass
Rs 1,88,12,839


~ 1 Crore+

Rs 20,73,890


~ 20 Lacs+

2009-06-03
13
Bukkal Nawab
SP
ELECTED FROM UP LEGISLATIVE ASSEMBLY
0
8th Pass
Rs 6,27,14,057


~ 6 Crore+

Rs 0


~

2009-06-03
14
Chandra Pratap Singh Yadav Alias Chandu Bhaiya
BSP
LOCAL AUTHORITIES
0
12th Pass
Rs 2,54,27,925


~ 2 Crore+

Rs 21,40,000


~ 21 Lacs+

2009-06-03
15
Dinesh Pratap Singh
INC
LOCAL AUTHORITIES

4

12th Pass
Rs 3,18,90,162


~ 3 Crore+

Rs 1,05,59,518


~ 1 Crore+

2009-06-03
16
Dr. Naipal Singh Ritaiyard Prof.
BJP
ELECTED FROM GRADUATES CONSTITUENCY
0
Doctorate
Rs 1,29,93,729


~ 1 Crore+

Rs 0


~

2009-06-03
17
Dr. Om Prakash
BSP
ELECTED FROM UP LEGISLATIVE ASSEMBLY

1

Graduate Professional
Rs 44,19,676


~ 44 Lacs+

Rs 1,18,976


~ 1 Lacs+

2009-06-03
18
Dr. Sant Ram Niranjan
BSP
LOCAL AUTHORITIES

2

12th Pass
Rs 4,52,73,167


~ 4 Crore+

Rs 9,30,877


~ 9 Lacs+

2009-06-03
19
Dr. Sarojani Agarwal
SP
ELECTED FROM UP LEGISLATIVE ASSEMBLY
0
Post Graduate
Rs 4,22,05,415


~ 4 Crore+

Rs 1,31,056


~ 1 Lacs+

2009-06-03
20
Dr. Swadesh Kumar Alias Beeru Suman
BSP
LOCAL AUTHORITIES
0
Doctorate
Rs 25,11,719


~ 25 Lacs+

Rs 4,397


~ 4 Thou+

2009-06-03
21
Dr. Yag Dutt Sharma
BJP
ELECTED FROM GRADUATES CONSTITUENCY
0
Post Graduate
Rs 44,74,139


~ 44 Lacs+

Rs 0


~

2009-06-02
22
Dr.Ramapati Ram
BJP
ELECTED FROM UP LEGISLATIVE ASSEMBLY
0
Graduate
Rs 40,04,051


~ 40 Lacs+

Rs 0


~

2009-06-03
23
Ganesh Shankar Pandey
BSP
LOCAL AUTHORITIES
0
Graduate
Rs 1,51,32,841


~ 1 Crore+

Rs 14,88,859


~ 14 Lacs+

2009-06-03
24
Hargovind Singh
BJP
LOCAL AUTHORITIES
0
Graduate
Rs 3,72,14,617


~ 3 Crore+

Rs 0


~

2009-06-03
25
Hridaya Narain Dixit
BJP
ELECTED FROM UP LEGISLATIVE ASSEMBLY
0
Post Graduate
Rs 56,81,586


~ 56 Lacs+

Rs 61,182


~ 61 Thou+

2009-06-03
26
Husna Siddiqui
BSP
LOCAL AUTHORITIES
0
8th Pass
Rs 4,21,95,736


~ 4 Crore+

Rs 8,66,870


~ 8 Lacs+

2009-06-03
27
Jitendra Yadav
BSP
LOCAL AUTHORITIES

1

Not Given
Rs 1,45,14,160


~ 1 Crore+

Rs 0


~

2009-06-03
28
Kailash
BSP
LOCAL AUTHORITIES

1

10th Pass
Rs 4,00,65,582


~ 4 Crore+

Rs 0


~

2009-06-03
29
Kesar Singh
BSP
LOCAL AUTHORITIES

1

12th Pass
Rs 66,93,301


~ 66 Lacs+

Rs 0


~

2009-06-03
30
Kuwar Jayesh Prasad
BSP
LOCAL AUTHORITIES
0
12th Pass
Rs 1,08,10,287


~ 1 Crore+

Rs 32,44,410


~ 32 Lacs+

2009-06-03
31
Lal Chandra
BSP
ELECTED FROM UP LEGISLATIVE ASSEMBLY

2

12th Pass
Rs 17,75,951


~ 17 Lacs+

Rs 0


~

2009-06-03
32
Lekhraj
BSP
LOCAL AUTHORITIES
0
10th Pass
Rs 1,42,62,000


~ 1 Crore+

Rs 0


~

2009-06-03
33
Madhuri Verma
BSP
LOCAL AUTHORITIES
0
Literate
Rs 80,61,058


~ 80 Lacs+

Rs 0


~

2009-06-02
34
Manish Jaiswal
BSP
LOCAL AUTHORITIES
0
10th Pass
Rs 36,33,09,216


~ 36 Crore+

Rs 0


~

2009-06-03
35
Manoj Agarwal
BSP
LOCAL AUTHORITIES
0
Graduate
Rs 9,71,86,900


~ 9 Crore+

Rs 2,54,37,905


~ 2 Crore+

2009-06-03
36
Manoj Kumar Singh Alias \"Guddu\"
BSP
LOCAL AUTHORITIES
0
Post Graduate
Rs 2,36,76,782


~ 2 Crore+

Rs 68,24,000


~ 68 Lacs+

2009-06-03
37
Mayawati
BSP
ELECTED FROM UP LEGISLATIVE ASSEMBLY
0
Graduate Professional
Rs 87,27,42,000


~ 87 Crore+

Rs 0


~

2009-06-03
38
Mohd. Iqbal
BSP
LOCAL AUTHORITIES
0
8th Pass
Rs 6,48,86,488


~ 6 Crore+

Rs 2,49,37,754


~ 2 Crore+

2009-06-03
39
Mukul Upadhayay
BSP
LOCAL AUTHORITIES
0
10th Pass
Rs 3,20,41,190


~ 3 Crore+

Rs 0


~

2009-06-03
40
Naseeb Pathan Khan
INC
ELECTED FROM UP LEGISLATIVE ASSEMBLY
0
Graduate Professional
Rs 1,52,15,284


~ 1 Crore+

Rs 0


~

2009-06-03
41
Parmeshwar Lal
BSP
LOCAL AUTHORITIES
0
5th Pass
Rs 1,23,73,699


~ 1 Crore+

Rs 24,32,345


~ 24 Lacs+

2009-06-03
42
Prabhawati Pal
BSP
LOCAL AUTHORITIES
0
Not Given
Rs 3,25,000


~ 3 Lacs+

Rs 0


~

2009-06-03
43
Prashant Chaudhary
BSP
LOCAL AUTHORITIES
0
Post Graduate
Rs 19,00,62,774


~ 19 Crore+

Rs 18,01,957


~ 18 Lacs+

2009-06-03
44
R.S. Kushwaha
BSP
LOCAL AUTHORITIES
0
12th Pass
Rs 94,28,973


~ 94 Lacs+

Rs 4,44,485


~ 4 Lacs+

2009-06-03
45
Rajdev Singh
BSP
LOCAL AUTHORITIES
0
Not Given
Rs 1,92,08,524


~ 1 Crore+

Rs 0


~

2009-06-03
46
Rakesh Singh
BSP
LOCAL AUTHORITIES
0
Graduate
Rs 3,30,44,688


~ 3 Crore+

Rs 22,39,643


~ 22 Lacs+

2009-06-03
47
Ram Kumar Kureel
BSP
ELECTED FROM UP LEGISLATIVE ASSEMBLY

1

12th Pass
Rs 61,60,593


~ 61 Lacs+

Rs 2,19,031


~ 2 Lacs+

2009-06-03
48
Ram Sunder
SP
ELECTED FROM UP LEGISLATIVE ASSEMBLY
0
Graduate Professional
Rs 42,46,000


~ 42 Lacs+

Rs 0


~

2009-06-03
49
Ravi Shankar Singh \"Pappu\"
BSP
LOCAL AUTHORITIES

4

Graduate
Rs 97,85,000


~ 97 Lacs+

Rs 0


~

2009-06-03
50
Rishipal
BSP
ELECTED FROM UP LEGISLATIVE ASSEMBLY
0
Post Graduate
Rs 17,13,795


~ 17 Lacs+

Rs 0


~

2009-06-03
51
Sanjeev Dwivedi Alias Ramu Dwivedi
BSP
LOCAL AUTHORITIES

4

Graduate Professional
Rs 12,31,069


~ 12 Lacs+

Rs 0


~

2009-06-03
52
Satish Chandra
BSP
ELECTED FROM UP LEGISLATIVE ASSEMBLY
0
Graduate
Rs 93,35,255


~ 93 Lacs+

Rs 9,39,624


~ 9 Lacs+

2009-06-03
53
Savita
BSP
LOCAL AUTHORITIES
0
Post Graduate
Rs 1,35,70,499


~ 1 Crore+

Rs 0


~

2009-06-03
54
Shayam Narayan Singh Alias Vineet Singh
BSP
LOCAL AUTHORITIES

14

Graduate
Rs 38,76,023


~ 38 Lacs+

Rs 485


~ 4 Hund+

2009-06-03
55
Shri Ahmed Hasan
SP
ELECTED FROM UP LEGISLATIVE ASSEMBLY
0
Graduate Professional
Rs 2,94,85,231


~ 2 Crore+

Rs 3,973


~ 3 Thou+

2009-06-03
56
Shri Ashok Dhavan
BJP
ELECTED FROM UP LEGISLATIVE ASSEMBLY
0
12th Pass
Rs 2,36,24,767


~ 2 Crore+

Rs 11,530


~ 11 Thou+

2009-06-03
57
Shri Ashok Kumar
BSP
ELECTED FROM UP LEGISLATIVE ASSEMBLY
0
Post Graduate
Rs 34,10,784


~ 34 Lacs+

Rs 0


~

2009-06-03
58
Shri Babu Ram M.Com
BJP
ELECTED FROM UP LEGISLATIVE ASSEMBLY
0
Post Graduate
Rs 1,85,13,538


~ 1 Crore+

Rs 0


~

2009-06-03
59
Shri Babu Singh
BSP
ELECTED FROM UP LEGISLATIVE ASSEMBLY

1

Graduate
Rs 85,29,300


~ 85 Lacs+

Rs 5,52,000


~ 5 Lacs+

2009-06-03
60
Shri Chet Narayan Singh
IND
ELECTED FROM TEACHERS CONSTITUENCY
0
Post Graduate
Rs 32,01,727


~ 32 Lacs+

Rs 0


~

2009-06-02
61
Shri Daya Ram
SP
ELECTED FROM UP LEGISLATIVE ASSEMBLY
0
Post Graduate
Rs 68,00,384


~ 68 Lacs+

Rs 0


~

2009-06-03
62
Shri Devendra Pratap Singh
SP
ELECTED FROM GRADUATES CONSTITUENCY

2

Graduate Professional
Rs 76,16,510


~ 76 Lacs+

Rs 0


~

2009-06-03
63
Shri Devi Dayal Shashtri
IND
ELECTED FROM TEACHERS CONSTITUENCY
0
Post Graduate
Rs 33,90,353


~ 33 Lacs+

Rs 0


~

2009-06-02
64
Shri Dharm Prakash Bhartiya
BSP
ELECTED FROM UP LEGISLATIVE ASSEMBLY
0
Literate
Rs 71,01,043


~ 71 Lacs+

Rs 0


~

2009-06-03
65
Shri Dhuruv Kr. Tripathi
IND
ELECTED FROM TEACHERS CONSTITUENCY
0
Not Given
Rs 3,62,096


~ 3 Lacs+

Rs 1,13,000


~ 1 Lacs+

2009-06-02
66
Shri Harpal Saini
RLD
ELECTED FROM UP LEGISLATIVE ASSEMBLY
0
10th Pass
Rs 30,65,000


~ 30 Lacs+

Rs 0


~

2009-06-03
67
Shri Hem Singh Pundir (Teachers Leader)
IND
ELECTED FROM GRADUATES CONSTITUENCY
0
Post Graduate
Rs 1,60,07,066


~ 1 Crore+

Rs 3,63,825


~ 3 Lacs+

2009-06-02
68
Shri Jagendra Swaroop
IND
ELECTED FROM GRADUATES CONSTITUENCY
0
Post Graduate
Rs 1,27,92,255


~ 1 Crore+

Rs 0


~

2009-06-03
69
Shri Jagveer Kishor Jain
IND
ELECTED FROM TEACHERS CONSTITUENCY
0
Post Graduate
Rs 23,10,591


~ 23 Lacs+

Rs 3,20,000


~ 3 Lacs+

2009-06-02
70
Shri Kashi Nath
SP
ELECTED FROM UP LEGISLATIVE ASSEMBLY
0
Graduate
Rs 78,38,227


~ 78 Lacs+

Rs 0


~

2009-06-03
71
Shri Kedar Nath Singh
BJP
ELECTED FROM GRADUATES CONSTITUENCY
0
Graduate Professional
Rs 32,41,000


~ 32 Lacs+

Rs 13,20,000


~ 13 Lacs+

2009-06-02
72
Shri Khuvaza Halim
SP
ELECTED FROM UP LEGISLATIVE ASSEMBLY
0
Post Graduate
Rs 3,00,00,000


~ 3 Crore+

Rs 0


~

2009-06-03
73
Shri Lokesh
BSP
ELECTED FROM UP LEGISLATIVE ASSEMBLY
0
10th Pass
Rs 17,92,958


~ 17 Lacs+

Rs 0


~

2009-06-03
74
Shri Mahesh Arya
BSP
ELECTED FROM UP LEGISLATIVE ASSEMBLY
0
Post Graduate
Rs 71,36,636


~ 71 Lacs+

Rs 14,76,116


~ 14 Lacs+

2009-06-03
75
Shri Naresh Chandra Uttam
SP
ELECTED FROM UP LEGISLATIVE ASSEMBLY
0
Post Graduate
Rs 29,82,740


~ 29 Lacs+

Rs 0


~

2009-06-03
76
Shri Nasimuddin Siddiki
BSP
ELECTED FROM UP LEGISLATIVE ASSEMBLY

1

Graduate
Rs 3,50,70,038


~ 3 Crore+

Rs 0


~

2009-06-03
77
Shri Om Prakash Sharma
BSP
ELECTED FROM TEACHERS CONSTITUENCY
0
Post Graduate
Rs 89,01,157


~ 89 Lacs+

Rs 0


~

2009-06-02
78
Shri Pradeep Kumar
BSP
ELECTED FROM UP LEGISLATIVE ASSEMBLY

2

Graduate Professional
Rs 72,35,820


~ 72 Lacs+

Rs 2,61,602


~ 2 Lacs+

2009-06-02
79
Shri Pratap Singh
BSP
ELECTED FROM UP LEGISLATIVE ASSEMBLY
0
Post Graduate
Rs 14,03,860


~ 14 Lacs+

Rs 0


~

2009-06-03
80
Shri Raj Bhahadur Singh Chandel
IND
ELECTED FROM TEACHERS CONSTITUENCY
0
Post Graduate
Rs 27,68,000


~ 27 Lacs+

Rs 0


~

2009-06-03
81
Shri Rakesh Singh Rana
SP
ELECTED FROM UP LEGISLATIVE ASSEMBLY

1

Doctorate
Rs 8,70,523


~ 8 Lacs+

Rs 0


~

2009-06-03
82
Shri Ram Naresh Rawat
BJP
ELECTED FROM UP LEGISLATIVE ASSEMBLY
0
Post Graduate
Rs 40,80,814


~ 40 Lacs+

Rs 0


~

2009-06-03
83
Shri Ramesh Yadav
SP
ELECTED FROM UP LEGISLATIVE ASSEMBLY
0
Graduate
Rs 1,48,64,335


~ 1 Crore+

Rs 4,11,670


~ 4 Lacs+

2009-06-03
84
Shri Subhash Chandra Sharma
IND
ELECTED FROM TEACHERS CONSTITUENCY
0
Not Given
Rs 5,77,876


~ 5 Lacs+

Rs 0


~

2009-06-02
85
Shri Sunil Kumar
BSP
ELECTED FROM UP LEGISLATIVE ASSEMBLY

1

Post Graduate
Rs 3,38,370


~ 3 Lacs+

Rs 0


~

2009-06-03
86
Shri Vinod Pandey
BJP
ELECTED FROM UP LEGISLATIVE ASSEMBLY

1

Graduate Professional
Rs 13,82,969


~ 13 Lacs+

Rs 0


~

2009-06-03
87
Subodh Kumar
BSP
ELECTED FROM UP LEGISLATIVE ASSEMBLY
0
Post Graduate
Rs 1,21,11,492


~ 1 Crore+

Rs 2,02,420


~ 2 Lacs+

2009-06-03
88
Surajbhan Karwaria
BSP
LOCAL AUTHORITIES

4

Graduate
Rs 2,68,18,329


~ 2 Crore+

Rs 39,392


~ 39 Thou+

2009-06-03
89
Virendra Kumar
BSP
ELECTED FROM UP LEGISLATIVE ASSEMBLY
0
Graduate
Rs 1,64,43,738


~ 1 Crore+

Rs 0


~

2009-06-03
90
Yashwant
SP
ELECTED FROM UP LEGISLATIVE ASSEMBLY
0
Graduate Professional
Rs 1,44,54,249


~ 1 Crore+

Rs 0


~

2009-06-03
Note:Different affidavits may be available for candidates elected more than once.
ADR-Facebook Initiative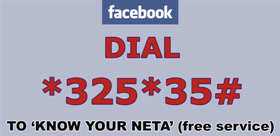 ---
Find us on facebook
Myneta Android App

Election Watch Reporter Android App

HelpLine & SMS
You can get complete details of your Neta by calling us at 1800-110-440 or sending SMS at 9246556070. For more details click here.
Connect with us