Donation Details
Financial Year : 2019-20
Janata Dal (Secular) (JD(S))
Financial Year : 2019-20
Type : State Party
State in which Registered: New Delhi
Address : 5, Safdarjung Lane, New Delhi – 110003.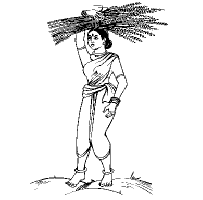 Donation of other Years :
 List of Donors
Order By: Name | Amount
Name
Address
Pan
Given
Amount ∇
Contribution Mode
Financial
Year
1.  S.J. Constructions & Contractors Santosh Tower
Basappa Layout Ram Bus Stop Sanjay Nagar Bangalore-560094
Y
Rs. 25,00,000.00

25 Lacs+

Cheque No-252685 Karnataka Bank Sanjaynagar Bangalore
2019-20
2.  Arvind Javare Gowda
Flat No-401 2A The Wisdom Tree Community No.21 Narayanpura Golden Palms K.R.Puram Hobli Kothanur Bangalore
Y
Rs. 15,00,000.00

15 Lacs+

Cheque No-541082 Karnataka Bank Basaveshwar Nagar Bangalore
2019-20
3.  Prosper Jewel Arcade LLP
444 20th Main West of Chord Road 1st Block Rajaji Nagar Bangalore-560010
Y
Rs. 15,00,000.00

15 Lacs+

Cheque No-575 HDFC Bank Mahalakshmipur Bangalore
2019-20
4.  M.C. Meena
No-B3-903 Elte Promonade Apartments J P Nagar 7th Phase Bangalore-560078
Y
Rs. 10,00,000.00

10 Lacs+

Cheque No-07 HDFC Bank Kanakapura Branch Bangalore
2019-20
5.  Dr. Roshan Abbas Propritor Rashikgems & Jewellers
G3 Brigade Gardens 19 Church Street Bangalore-560001
Y
Rs. 10,00,000.00

10 Lacs+

Cheque No-49050 Axis Bank Chruch Street Bangalore
2019-20
6.  Indian Tobaco Company Ltd
Thopar House 2nd Floor 124 Janpath New Delhi-110001
Y
Rs. 9,38,000.00

9 Lacs+

Cheque No-992715 The Hongkong and Shanghai Banking Corporation Ltd Kolkata BBD Branch
2019-20
7.  T.V. Mohandas Pai
521 The Embassy Ali Asgar Road Bangalore-560001
Y
Rs. 8,00,000.00

8 Lacs+

Cheque No-223 ICICI Bank MG Road Bangalore
2019-20
8.  Managali MLA
Bijapur Bangaramma Nivasa Sindigi Bijapura
N
Rs. 5,00,000.00

5 Lacs+

Cheque No-794381 Apex Co-Op Bank Vidhan Soudha Branch Bangalore-500001
2019-20
9.  Anees Ahamed
No-A-8 Epsilion Villas Yemlur Bangalore-560037
Y
Rs. 2,50,000.00

2 Lacs+

Cheque No-999510 City Bank MG Road Bangalore
2019-20
10.  JP Memorial Mysore
Mysore
N
Rs. 1,00,000.00

1 Lacs+

19959 SBI Devaraj URSE Road Mysore
2019-20
Find us on facebook
Myneta Android App

HelpLine & SMS
You can get complete details of your Neta by sending SMS at 9246022211. For more details click here.
Connect with us