Income-Expenditure Statement
Financial Year : 2007-08
Maharashtra Navnirman Sena (MNS)
Financial Year : 2007-08
Type : State Party
State in which Registered: Maharashtra
Address : Krishna Kunj, M.B.Raut Road, Shivaji ParkMumbai-400028, Maharashtra.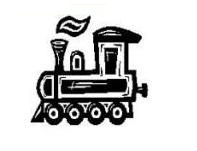 Income-Expenditure Statement of other Years :
 Balance Sheet
Assets
Fixed Assets
Rs. 15.23 Lacs
Cash and Bank Balances
Rs. 0.07 Lacs
Sundry Debtors (Advances)
0
Security Deposit
0
Income & Expenditure A/C.
Rs. 23.67 Lacs

Liabilities
Corpus Fund
Rs. 38.94 Lacs
Liabilities
Rs. 0.03 Lacs
Income & Expenditure A/C.
0

Total Assets

Rs. 38.98 Lacs

Total Liabilities

Rs. 38.98 Lacs

Income
By Donations Received
Rs. 30.81 Lacs
By Bank Interest
Rs. 0.01 Lacs
By Other Misc Receipts
0
By Deficit carried over to Balance sheet
Rs. 4.16 Lacs

Expenditure
To Election campaign expenses
Rs. 11.29 Lacs
To Grants Given
Rs. 2.35 Lacs
To Electricity Expenses
Rs. 0.62 Lacs
To Office Maintanance
Rs. 0.42 Lacs
To Office rent & Taxes
Rs. 4.39 Lacs
To Telephone Expenses
Rs. 1.09 Lacs
To Printing & Stationery
Rs. 4.62 Lacs
To Conveyance , Vehicle & Travelling
Rs. 0.05 Lacs
To Depreciation
Rs. 2.76 Lacs
to Khaddya Mohatsav Expenses
0
To Advertisement Expenses
Rs. 0.10 Lacs
To Staff Payments Expenses
0
To Meeting expenses
Rs. 7.25 Lacs
To Website Expenses
0
To Members Welfare Expenses
0
To Bank Charges
0
To Audit Fees Paid
0
To Legal Fees
0
To Miscellaneous Expense
0
Anniversary celebration Expenses
0
To Surplus carried over to Balance sheet
0

Total Income

Rs. 34.98 Lacs

Total Expenditures

Rs. 34.98 Lacs
Find us on facebook
Myneta Android App

HelpLine & SMS
You can get complete details of your Neta by sending SMS at 9246022211. For more details click here.
Connect with us