Income-Expenditure Statement
Financial Year : 2012-13
Bahujan Samaj Party (BSP)
Financial Year : 2012-13
Type : National Party
State in which Registered: New Delhi
Address : 4, Gurudwara Rakabganj Road, New Delhi - 110001.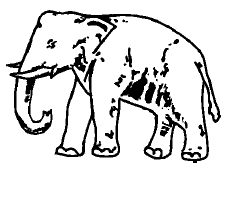 Income-Expenditure Statement of other Years :
 Balance Sheet
Assets
Immovable Assets
Rs. 8,289.93 Lacs
Movable Assets
Rs. 989.40 Lacs
Cash in Hand
Rs. 8,981.23 Lacs
Cash at Bank
Rs. 21,782.47 Lacs
9, Mall Avenue/ 12 Havelock RD (Building)
0
Furniture
0
Deposits and Advances
Rs. 28.99 Lacs

Liabilities
Capital Account
Rs. 40,072.05 Lacs

Total Assets

Rs. 40,072.05 Lacs

Total Liabilities

Rs. 40,072.05 Lacs

Income
Sale of Land & Building (2, SP Marg)
Rs. 7,700.00 Lacs
Bank Interest
Rs. 563.05 Lacs
Membership
Rs. 495.00 Lacs
Misc. Income
Rs. 0.01 Lacs
Refund from CBI
Rs. 5.00 Lacs

Expenditure
Purchases of Immovable Assets
Rs. 17.03 Lacs
Purchases of Movable Assets
Rs. 7.45 Lacs
Bank Charges
Rs. 0.23 Lacs
Electricity and Water
Rs. 20.03 Lacs
House Tax
Rs. 79.34 Lacs
Office Maintenance
Rs. 103.50 Lacs
Organisational Expenses
Rs. 171.18 Lacs
Printing and Stationery
Rs. 16.46 Lacs
Publicity Expenses
Rs. 80.96 Lacs
Rent
Rs. 0.23 Lacs
Salary
Rs. 5.40 Lacs
Telephone
Rs. 3.77 Lacs
Tours and Travels (Elections)
Rs. 175.54 Lacs
Vehicle Insurance
Rs. 4.14 Lacs
Advertisement Exp.
Rs. 2.20 Lacs
Audit Fee
Rs. 0.22 Lacs
TDS Paid & Interest
Rs. 1.64 Lacs
Building Repair & Maint
Rs. 107.90 Lacs
Loading & Boarding Election
Rs. 20.15 Lacs
Vehicle Maintenance
Rs. 0.85 Lacs
M/s DGP Security Branch Lucknow
Rs. 1.55 Lacs
Shri Rakesh Kumar Gautam
Rs. 0.65 Lacs
Security Deposit Director Of State
Rs. 0.19 Lacs
The Taj Mahal Hotel
Rs. 0.87 Lacs
Lift Maintenance Charges
Rs. 1.30 Lacs
Legal & Professional Charges
Rs. 44.50 Lacs

Total Income

Rs. 8,763.06 Lacs

Total Expenditures

Rs. 867.28 Lacs
Find us on facebook
Myneta Android App

HelpLine & SMS
You can get complete details of your Neta by sending SMS at 9246022211. For more details click here.
Connect with us