Income-Expenditure Statement
Financial Year : 2020-21
Zoram Nationalist Party (ZNP)
Financial Year : 2020-21
Type : State Party
State in which Registered: Mizoram
Address : General Headquarters, Zarkawt, Aizawl (Mizoram).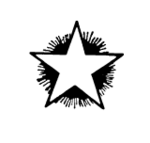 Income-Expenditure Statement of other Years :
 Balance Sheet
Assets
Fixed Assets
Rs. 0.24 Lacs
Investments
0
Curernt Assets
Rs. 4.12 Lacs
Loans Advances & Deposits
0

Liabilities
Corpus Fund
0
General Fund
Rs. 4.36 Lacs
Earmarked Fund
0
Reserves
0
Loans/Borrowings
0
Current Liabilities & Provision
0

Total Assets

Rs. 4.36 Lacs

Total Liabilities

Rs. 4.36 Lacs

Income
Fee & Subscriptions
Rs. 2.98 Lacs
Grants/Donations/Contributions Collection by Issuing
Rs. 8.14 Lacs
Coupons/Sale of Publications
0
Other Income
Rs. 0.86 Lacs
Excess being Excess of Expenditure over Income
Rs. 2.02 Lacs

Expenditure
Election Expenditure
0
Employee Costs
Rs. 2.20 Lacs
Administrative and General Expenses
Rs. 11.74 Lacs
Finance Costs
0
Depreciation & Ammortisation Expenses
Rs. 0.07 Lacs
Other Expenses
0

Total Income

Rs. 14.02 Lacs

Total Expenditure

Rs. 14.02 Lacs
Find us on facebook
Myneta Android App

HelpLine & SMS
You can get complete details of your Neta by sending SMS at 9246022211. For more details click here.
Connect with us