Income-Expenditure Statement
Financial Year : 2016-17
Naga Peoples Front (NPF)
Financial Year : 2016-17
Type : State Party
State in which Registered: Nagaland
Address : Post Box No.565, Kohima- 797001, Nagaland.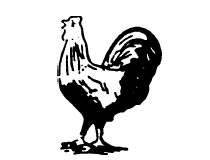 Income-Expenditure Statement of other Years :
 Balance Sheet
Assets
Fixed Assets
Rs. 223.14 Lacs
Cash at Bank
Rs. 4.36 Lacs
Cash in Hand
Rs. 0.21 Lacs

Liabilities
Capital Account
Rs. 227.51 Lacs
Audit Fee & Exp. Payable
Rs. 0.20 Lacs

Total Assets

Rs. 227.71 Lacs

Total Liabilities

Rs. 227.71 Lacs

Income
Donations
Rs. 41.11 Lacs
Deficit for the year
Rs. 12.29 Lacs

Expenditure
Salaries
Rs. 9.48 Lacs
District Office Maintenance
Rs. 7.00 Lacs
Eletrical Expenes
Rs. 1.05 Lacs
Fuel for Generator
Rs. 0.07 Lacs
Gift & Presentation
Rs. 0.18 Lacs
Local Conveyance
Rs. 0.18 Lacs
Bank Charges
0
Newspaper & Perioficals
Rs. 0.09 Lacs
Office Stationeries & Consumbles
Rs. 0.52 Lacs
POL
Rs. 0.18 Lacs
Printing Charges
Rs. 0.15 Lacs
Refreshment Expenses
Rs. 0.73 Lacs
Repair & Maintenance
Rs. 0.05 Lacs
Telephone Expenses
Rs. 0.27 Lacs
Water Charges
Rs. 0.45 Lacs
Misc Expenses
Rs. 0.21 Lacs
Audit Fee
Rs. 0.20 Lacs
Loss due to Mob Violence
Rs. 19.92 Lacs
Depreciation
Rs. 12.62 Lacs

Total Income

Rs. 53.40 Lacs

Total Expenditure

Rs. 53.40 Lacs
Find us on facebook
Myneta Android App

HelpLine & SMS
You can get complete details of your Neta by sending SMS at 9246022211. For more details click here.
Connect with us