Income-Expenditure Statement
Financial Year : 2019-20
Indian Union Muslim League (IUML)
Financial Year : 2019-20
Type : State Party
State in which Registered: Tamil Nadu
Address : Quaid-e-Millath Manzil 36 Maraikayar Lebbai Street, Chennai-600001, Tamil Nadu.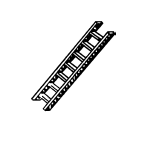 Income-Expenditure Statement of other Years :
 Balance Sheet
Assets
Fixed Assets
Rs. 94.87 Lacs
Deposit & Advances
Rs. 330.57 Lacs
Current Assets
Rs. 22.92 Lacs
Cash in Hand
Rs. 10.26 Lacs
Bank Account
Rs. 609.95 Lacs

Liabilities
Capital Fund
Rs. 777.99 Lacs
Advance for Sale of Land from Muslim Printing & Publising Co.
Rs. 290.60 Lacs

Total Assets

Rs. 1,068.59 Lacs

Total Liabilities

Rs. 1,068.59 Lacs

Income
Bank Interest
Rs. 11.80 Lacs
Election Fund
Rs. 106.50 Lacs
Flood Relief Fund Collected
Rs. 74.17 Lacs
Party Fund
Rs. 670.06 Lacs
PY Refunds Received
Rs. 11.49 Lacs
Levy Received
Rs. 15.00 Lacs
Interest on IT Refund
Rs. 0.12 Lacs
Rent Received
Rs. 13.06 Lacs

Expenditure
Salar
Rs. 20.16 Lacs
Accounting Charges
Rs. 0.43 Lacs
Advertisement
Rs. 0.05 Lacs
Asianet Subscribtion
Rs. 0.13 Lacs
Audit Fee
Rs. 1.18 Lacs
Baithu Rahma
0
Bank Charges
Rs. 0.39 Lacs
Building Tax
0
Car Insurance
Rs. 0.35 Lacs
Cleaning Charges
Rs. 0.45 Lacs
Coastel Relief Expense
0
Conference Expenses
Rs. 15.31 Lacs
Election Expense
Rs. 99.60 Lacs
Electricity Charges
Rs. 0.70 Lacs
Flood Relief Fund Utilised
Rs. 130.75 Lacs
Food Expenses
Rs. 0.92 Lacs
Fuel Expenses
0
Ifthar Party
0
Family Relief Fund
Rs. 58.80 Lacs
Legal Expenses
0
Light and Sound Expenses
0
Lodging
Rs. 1.77 Lacs
Medical Expenses
Rs. 3.25 Lacs
Meeting Expenses
Rs. 1.88 Lacs
Miscellaneous Expenses
Rs. 0.27 Lacs
Msf Working Fund
0
Muslim Youth League
0
Membership Fee
0
News Paper & Periodicals
Rs. 0.25 Lacs
Postage and Courier
Rs. 0.29 Lacs
Printing Charges
Rs. 14.34 Lacs
Stationary and Office Expenses
Rs. 0.12 Lacs
Repair and Maintanances
Rs. 3.74 Lacs
Ramzan Allowance
Rs. 0.80 Lacs
Subscription Paid
Rs. 0.50 Lacs
Tea and Refreshment
Rs. 0.08 Lacs
Telephone Charges
Rs. 0.78 Lacs
Tirur Constituency Committee
Rs. 3.60 Lacs
Travelling Allowance
Rs. 7.00 Lacs
Travelling Expenses
Rs. 3.07 Lacs
Tvm Office Expenses
0
Vehicle Maintenances
0
Water Expenses
Rs. 0.19 Lacs
Depreciation
Rs. 5.44 Lacs
Excess of Income over Expenditure
Rs. 525.47 Lacs

Total Income

Rs. 902.21 Lacs

Total Expenditure

Rs. 902.21 Lacs
Find us on facebook
Myneta Android App

HelpLine & SMS
You can get complete details of your Neta by sending SMS at 9246022211. For more details click here.
Connect with us