Income-Expenditure Statement
Financial Year : 2020-21
All India Trinamool Congress (AITC)
Financial Year : 2020-21
Type : National Party
State in which Registered: West Bengal
Address : 30-B, Harish Chatterjee Street Kolkata-700026, West Bengal.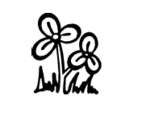 Income-Expenditure Statement of other Years :
 Balance Sheet
Assets
Fixed Assets
Rs. 301.65 Lacs
Investments
Rs. 129.41 Lacs
Current Assets
Rs. 17,513.26 Lacs
Loans Advances & Deposits
Rs. 255.82 Lacs

Liabilities
Corpus Fund
Rs. 25.00 Lacs
General Fund
Rs. 17,788.41 Lacs
Earmarked Fund
Rs. 0.10 Lacs
Current Liabilities & Provisions
Rs. 386.63 Lacs

Total Assets

Rs. 18,200.15 Lacs

Total Liabilities

Rs. 18,200.15 Lacs

Income
Fee & Subscriptions
Rs. 1,877.86 Lacs
Donation/Contributions
Rs. 4,221.41 Lacs
Collections from Issuance of Coupons & Mukhopatra
Rs. 32.85 Lacs
Other Income
Rs. 1,309.65 Lacs
Excess of Expenditure over Income
Rs. 5,812.00 Lacs

Expenditure
Election Expenditure
Rs. 9,041.97 Lacs
Employee Cost
Rs. 58.32 Lacs
Administration and General Expenses
Rs. 396.30 Lacs
Finance Costs
Rs. 3.93 Lacs
Depreciation & Amortisation
Rs. 97.63 Lacs
Other Expenses
Rs. 3,655.61 Lacs

Total Income

Rs. 13,253.78 Lacs

Total Expenditure

Rs. 13,253.78 Lacs
Find us on facebook
Myneta Android App

HelpLine & SMS
You can get complete details of your Neta by sending SMS at 9246022211. For more details click here.
Connect with us