Income-Expenditure Statement
Financial Year : 2021-22
All India Trinamool Congress (AITC)
Financial Year : 2021-22
Type : National Party
State in which Registered: West Bengal
Address : 30-B, Harish Chatterjee Street Kolkata-700026, West Bengal.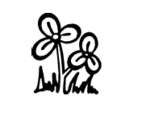 Income-Expenditure Statement of other Years :
 Balance Sheet
Assets
Fixed Assets
Rs. 371.31 Lacs
Investments
Rs. 19,169.88 Lacs
Current Assets
Rs. 24,237.58 Lacs
Loans, Advances & Deposits
Rs. 2,031.67 Lacs

Liabilities
Corpus Fund
Rs. 25.00 Lacs
General Fund
Rs. 45,529.19 Lacs
Earmarked Funds
Rs. 0.10 Lacs
Current Liablities & Provisions
Rs. 256.16 Lacs

Total Assets

Rs. 45,810.46 Lacs

Total Liabilities

Rs. 45,810.46 Lacs

Income
Fee & Subscriptions
Rs. 1,510.74 Lacs
Donation/ Contributions
Rs. 52,852.30 Lacs
Collection from Issuance of Coupons & Mukhopatra
Rs. 82.30 Lacs
Other Income
Rs. 129.16 Lacs

Expenditure
Election Expenditure
Rs. 13,512.88 Lacs
Employee Costs
Rs. 182.85 Lacs
Administrative & General Expenses
Rs. 2,581.96 Lacs
Finance Costs
Rs. 3.15 Lacs
Depreciation & Amortisation
Rs. 87.66 Lacs
Other Expenses
Rs. 10,465.19 Lacs
Excess/(Deficit) of Income over Expenditure being Surplus Transferred to General Fund
Rs. 27,740.78 Lacs

Total Income

Rs. 54,574.51 Lacs

Total Expenditure

Rs. 54,574.51 Lacs
Find us on facebook
Myneta Android App

HelpLine & SMS
You can get complete details of your Neta by sending SMS at 9246022211. For more details click here.
Connect with us